Asian PE market extends bearish trend into May
In Asia, the bearish PE trend has extended into May as the regional markets are dominated by the persistent weakness in China's local market, which has been reinforced by high stock levels since the end of the Chinese New Year holiday.
Inside China, PE prices recorded additional decreases over the past week in the midst of persistently limited demand as well as players' reports that the inventory levels of CNPC and Sinopec moved back above 900.000 tons. Meanwhile, import PE prices followed suit and witnessed lower levels after tracking a mostly steady trend for most of the month of April.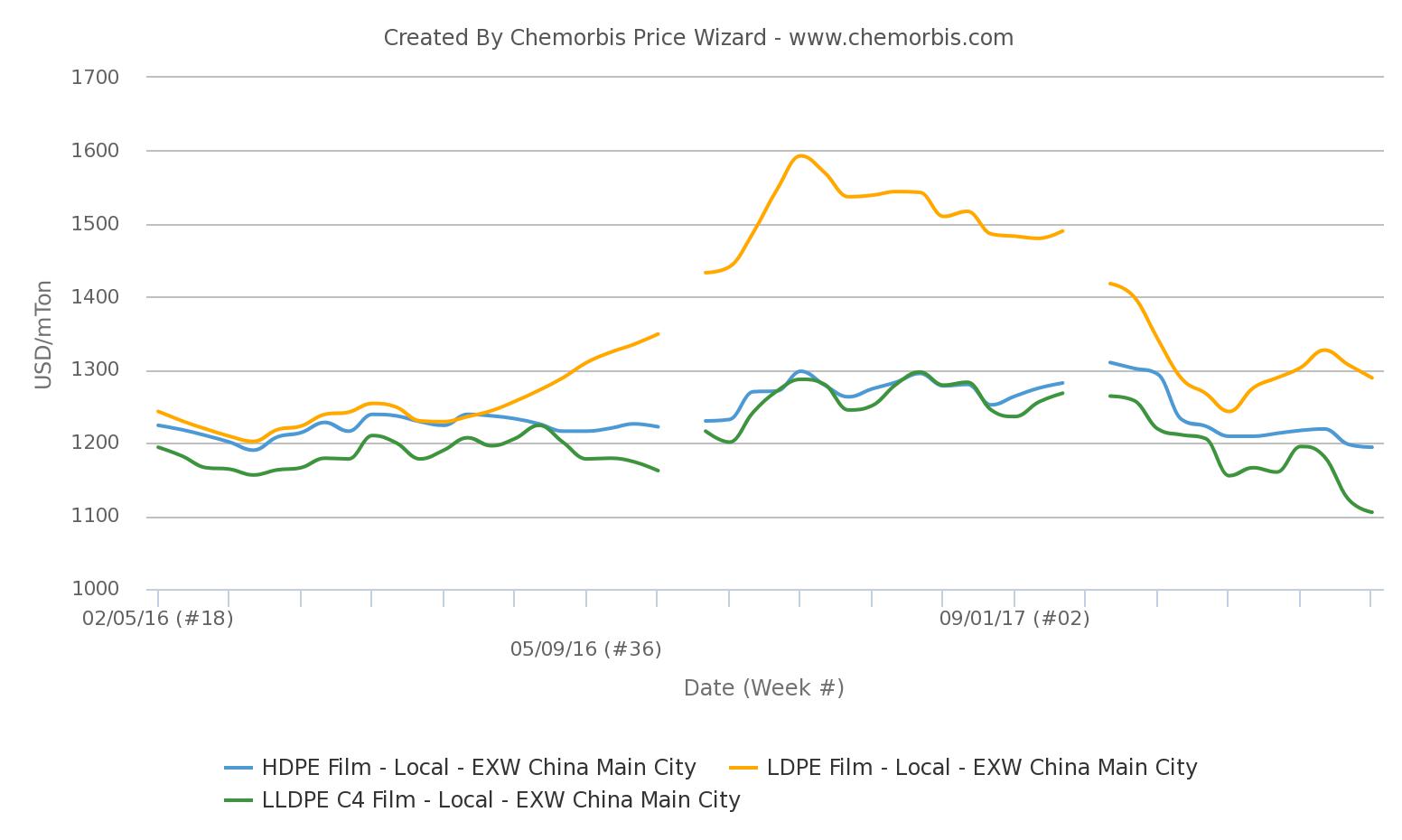 A few traders opined, "The Chinese market continues to face pressure from ample supplies while NYMEX crude oil prices hovering below the $50/barrel threshold is also weighing down on the overall sentiment in Asia. However, in May, prices may find some support from a few factors including the strong ethylene and planned shutdowns at several PE plants in the April-June period."
As for Southeast Asia, players received initial May PE prices from regional and Middle Eastern producers with modest decreases of around $10-20/ton from April over the past week. "Supplies are sufficient while the overall sentiment is weighed down by weaker crude oil futures as well as the persistent softening trend in China. Demand on end products is not strong," noted sellers.
More free plastics news
Plastic resin (PP, LDPE, LLDPE ,HDPE, PVC, GPS; HIPS, PET, ABS) prices, polymer market trends, and more...