Asian spot naphtha prices climb to 6-month high on surging crude
After rallying by more than 30% since early January, spot naphtha prices in Asia touched their highest in almost six months as of this week, nearing the $600/ton threshold, based on the weekly average data from ChemOrbis Price Wizard.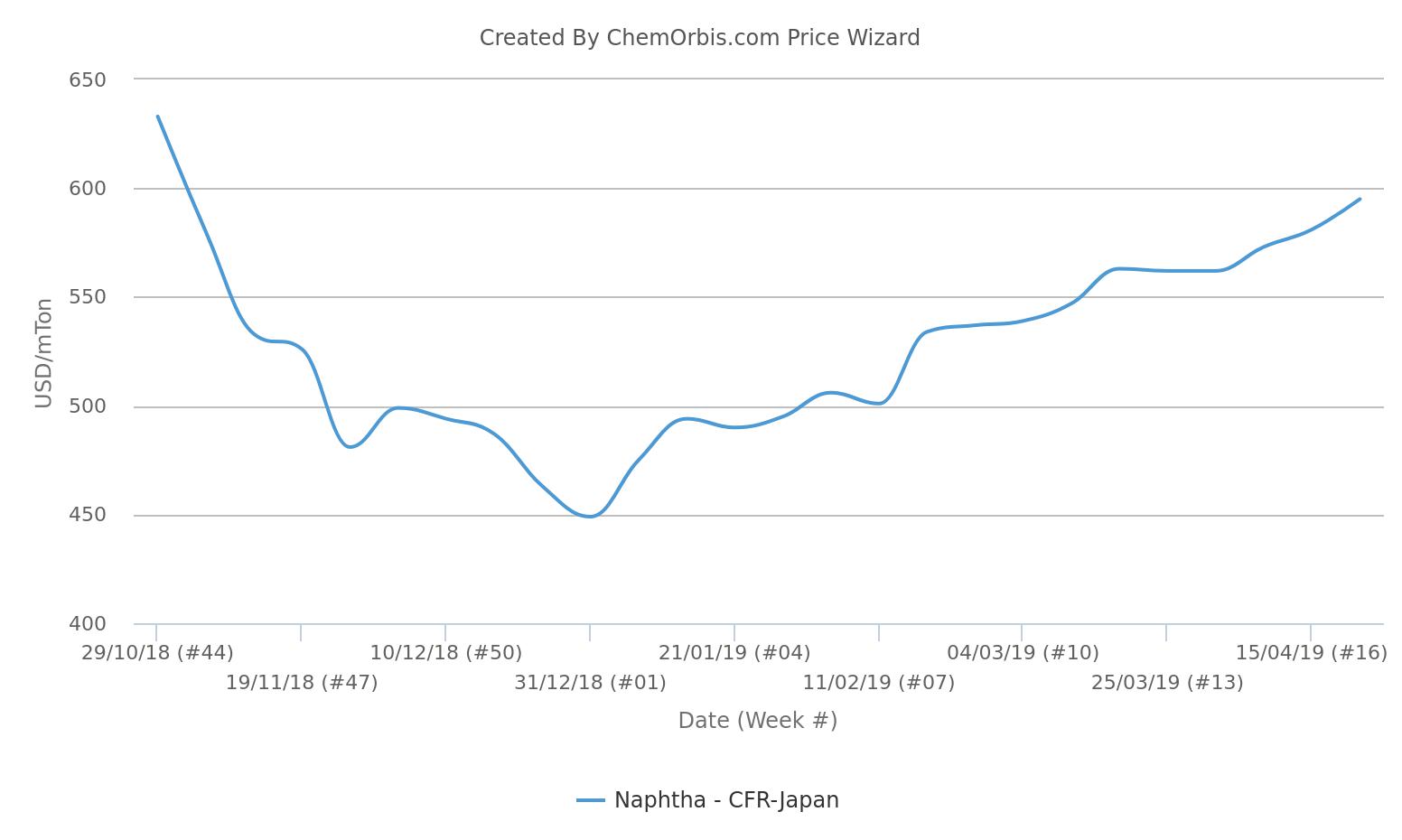 When did the firming trend start?
Spot naphtha prices on CFR Japan basis slipped below the $500/ton threshold in late December 2018, a level that had not been seen since 2017. The decreases were mostly tied to the plunging WTI and Brent crude oil futures, which
declined by more than 40% over the span of just two months in late 2018
.
However, spot naphtha prices in Asia have packed a cumulative gain of around $120/ton on average since January this year, in tandem with the start of a slow recovery in global oil prices.
Global crude on rise amid rising supply concerns
Since the start of 2019, the weekly average of Brent benchmark for crude oil has risen by more than 30% and it is currently trading firmly above $70/bbl. The other global benchmark, WTI crude oil, have also soared in sync with the Brent futures and both oil contracts are at their
highest levels in almost six months as of this week
.
The latest gains were driven by the rising concerns over the loss of Iran oil amid
the US administration's recent decision to end sanction waivers for countries importing Iranian oil
.
More free plastics news
Plastic resin (PP, LDPE, LLDPE ,HDPE, PVC, GPS; HIPS, PET, ABS) prices, polymer market trends, and more...