Delta between Southeast Asia's and China's homo PP markets grows
According to data obtained from ChemOrbis Price Index, the gap between import homo PP prices in Southeast Asia and China has reached more than $100/ton for the first time since June 2016.
Data also shows that import homo PP prices in Southeast Asia are currently carrying a premium of around $118/ton over China's import homo PP prices on a weekly average. The opposite trends in place in the two markets have played a role in this widening gap.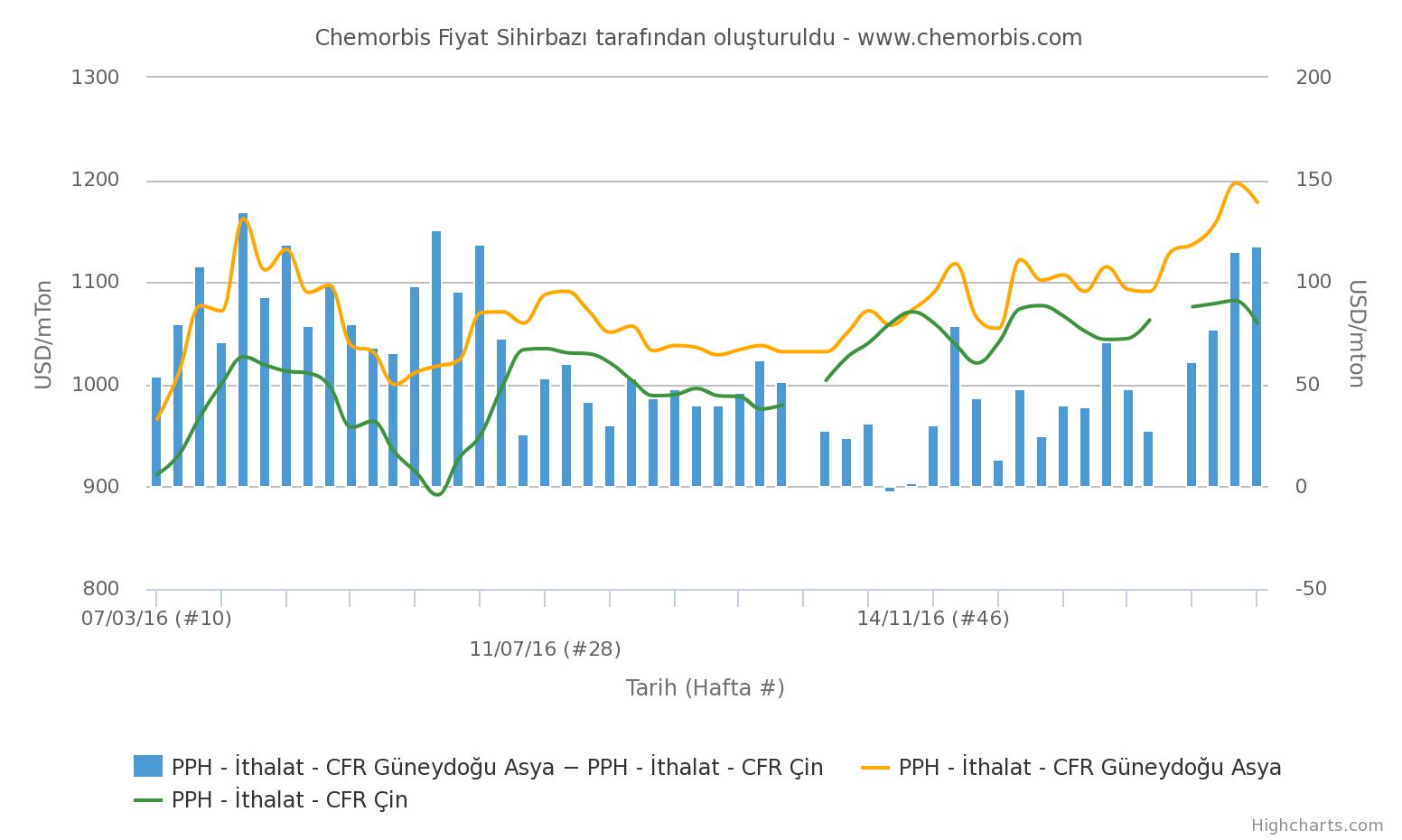 Source: ChemOrbis Price Wizard
In China, the import PP market has started to soften since last week due to the high inventory levels and weak demand as well as the softening futures markets. On the other hand, Southeast Asia's import homo PP market remained firm when compared to the levels before Chinese New Year on the back of the several maintenance shutdowns throughout the region and supply disruptions from the Middle East.
A Chinese trader commented, "It seems like the Southeast Asian market is performing better than China as many players are re-exporting their materials to the region."
Another Chinese trader opined, "We hear that many Chinese players are re-exporting PP materials to Vietnam as demand in China is still slow. We believe that the import homo PP market will see no major changes in March as the market needs to digest the current high inventory levels before witnessing any rebound."
A Vietnamese trader also reported that a local producer lowered its offers since Chinese traders are pushing materials to Vietnam at more competitive levels than the imports from the Middle East.
More free plastics news
Plastic resin (PP, LDPE, LLDPE ,HDPE, PVC, GPS; HIPS, PET, ABS) prices, polymer market trends, and more...