Ethylene costs move south in global markets
Global ethylene prices have retreated in spot markets recently with market players attributing lower costs to fading demand and the fluctuating energy complex. Softer naphtha costs both in Europe and Asia also weighed down on ethylene markets.
WTI (NYMEX) crude oil futures lost more than $1.5/bbl week over week, while ICE Brent futures were down almost $3/bbl in the same period.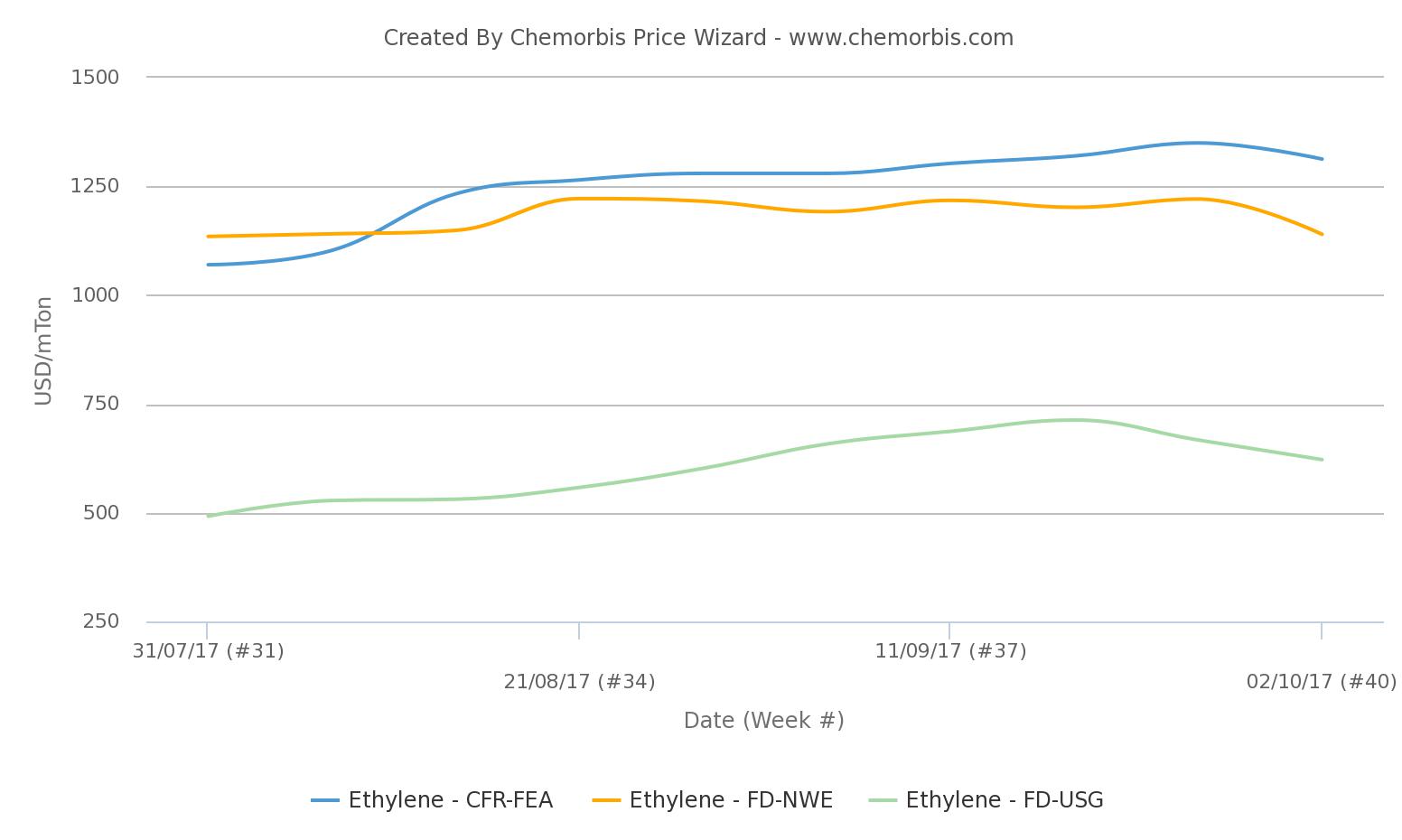 The largest drops were seen in Europe, where spot ethylene costs were recently down by around €60/ton in the past one week on FD NWE basis. The news followed the €30/ton higher ethylene settlement for October in the region, meanwhile.
In Asia, spot ethylene prices hovered at almost 7 month-highs since last month before prices softened late last week and early this week. The latest spot ethylene costs indicated a decrease of around $40/ton week over week on FOB South Korea basis. Chinese players are currently out of market given National Day holiday, which weighed down on demand.
In the US, spot ethylene prices also declined by around $90/ton in the past two weeks on FD USG basis. The main reason behind lower offers were cited as waning impact of Hurricane Harvey, which had caused a large part of ethylene and PE production to be suspended around a month ago.
More free plastics news
Plastic resin (PP, LDPE, LLDPE ,HDPE, PVC, GPS; HIPS, PET, ABS) prices, polymer market trends, and more...