Turkey's import PS market opens 2021 with mixed trends
Import PS prices followed mixed trends in January as offers to Turkey were revealed on opposite directions depending on the origin.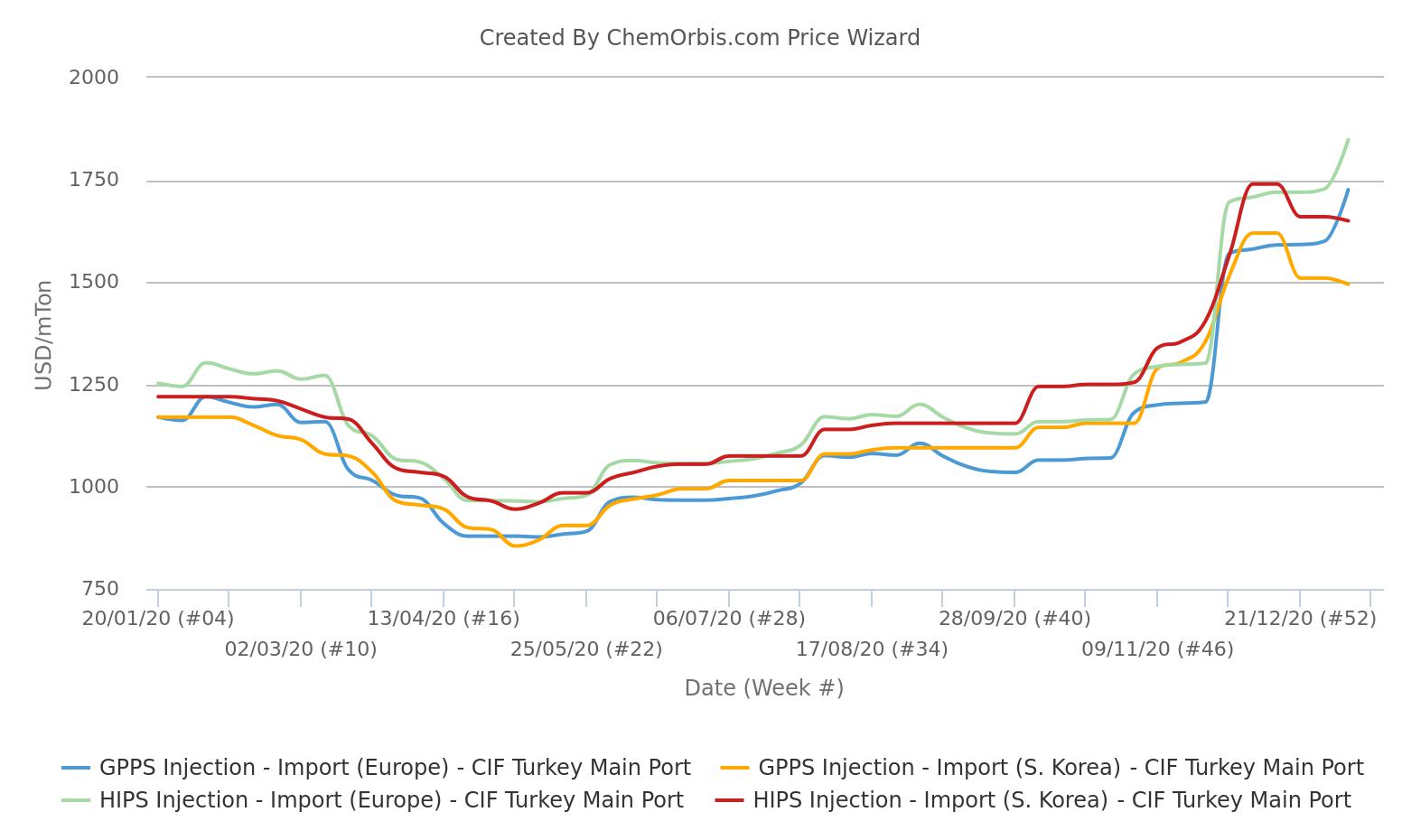 Far East Asian PS offers saw additional and
healthy corrections
in line with three-digit premiums over
China's import markets
. South Korean cargos were assessed $20-30/ton lower on the high ends at $1440-1550/ton for GPPS and $1620-1680/ton for HIPS, CIF Turkey, cash no duty over the week.
Within the ranges, a producer revised its offers down by $60/ton for GPPS and $50/ton for HIPS for new shipments. "The logistic issues persist and the supplier was not open to negotiate much for additional discounts citing its limited allocations," said a trader.
Yet, European PS offers were revealed €100/ton above December levels following
higher styrene settlement
for January. Accordingly, GPPS and HIPS offers emerged at €1400-1410/ton ($1718-1730 with recent parity) and €1500-1510/ton ($1841-1853), respectively, CIF Turkey, no duty. Buyers reported, "We found the current levels unworkably high. Sellers may step back in the latter part of the month."
A disposable maker commented, "We expect to see more competitive PS offers in H2 January as China is readying for New Year holidays. First and foremost, we are unable to reflect the current levels onto our product prices as our export markets may not improve much until vaccination becomes widespread."
More free plastics news
Plastic resin (PP, LDPE, LLDPE ,HDPE, PVC, GPS; HIPS, PET, ABS) prices, polymer market trends, and more...